Lucho: Barcelona Not Good Enough To Depend On Themselves
Luis Enrique has to depend on his own team and Malaga if the Catalans are to win the title this weekend over Real Madrid.
Because of the various dropped points over the course of the season, Barcelona go into the final day needing some help. For them to win the title, they need a win against Eibar at Camp Nou and Real Madrid to lost to Malaga. It is a tall order, but history shows that anything can happen on the last day of the La Liga campaign. Luis Enrique spoke at the pre-game press conference about how the final day of the season this year is different from his past seasons as the manager of Barca.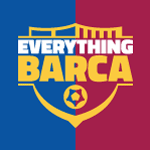 Want your voice heard? Join the Everything Barca team!
Write for us!
"It's very different to previous final days, when we depended on ourselves. This time we don't, which shows that we have not done things quite as well as in past seasons, but it also shows what a fine line there is between success and failure. We can't influence what happens in other grounds, so we just have to think about beating Eibar and nothing else. There will be time to see what goes on in the other game.
In 2015, Barca had already won the title be defeating Atletico Madrid on the penultimate day of the season. In addition to that, Barca won the title in 2016 by defeating Granada on the last day of the season. This year, Real Madrid control the table with one game remaining. As always, the two rivals will play at the same time on Sunday in their respective areas. Real Madrid will be on the road and Barca at Camp Nou.
Overall, this show how close you can be in La Liga. One bad result could cost the team a title. Unfortunately for Barca fans, that could be the case this weekend. However, many things happen on the last day of the season. It isn't just in La Liga, but in all of the top leagues in Europe. Barca have stolen the title from Real Madrid on many occasions on the last day of the season. Hopefully, the trend continues this weekend.