Barcelona Signs Lazar Carevic To Begin The Summer
As the summer transfer window begins, Barcelona have begun by making their first signing of the new window in a young goalkeeper.
As Ernesto Valverder begins his tenure, the Blaugrana ahve made their first signing of the summer. Barcelona have beaten Manchester City and Bayern Munich to sign 18-year-old goal keeper Lazar Carevic from the Montenegro U21 team. Lazar Carevic is 195 cm tall and is a huge prodigy in European football. Ever since last season Barca were trying to get him to sign for the Catalan club. Now, they can say they've done so.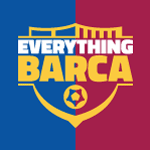 Want your voice heard? Join the Everything Barca team!
Write for us!
Carevic comes in as the first choice goalkeeper for the Juvenil A and if impress will be promoted to first team. Despite his young age, Carevic has been the number one choice for the last two seasons for Montenegro first division side OFK Grbalj. It's impressive to start for any team at age 18 and Carevic has done so.
As of now, the Catalan side has not made the signing public. However, there have been many rumors over the past few days that indicate that Barca will make it official soon. Nonetheless, Carevic is coming into one of the most famed academies in the world in La Masia. Because of this, the youngster will get to develop under the tutelage of many great coaches on the Barca staff.
As the young goalkeeper grows, there could come the time in which he replaces ter Stegen. However, time will tell as he proves himself in La Masia. Because of his young age, this goalkeeper has the potential to be a steal of a signing later on in his career.
Author's take:
Barcelona have one of the greatest youth academy (La Masia) in the world. Every top team has at least one or two La Masia graduates in their ranks e.g English Champions Chelsea have Fabregas and Pedro, German Champions have Thiago Alcântara etc. Which proves why La Masia is a great place where Prodigy turns into a future superstar. The same exposure might help Carevic to develop into a man who might help enough to replace him Marc-Andre Ter Stegen one day.