Bartomeu Says Lucho Is Welcome To Barcelona Anytime
Barcelona president Josep Maria Bartomeu says that Luis Enrique will always be welcomed back to Barca whenever he'd like to return.
Barcelona managed to defeat Alaves 3-1 to win the Copa Del Rey final for the third consecutive season. It is the only trophy that the team won this season and it was a great way to send out Luis Enrique. Lucho has left the team after three seasons to take a hiatus from coaching. Ernesto Valverde will take over the team now that the season has come to an end. Despite the struggle this season Luis Enrique has done many great things for the club in his tenure.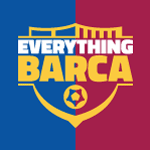 Want your voice heard? Join the Everything Barca team!
Write for us!
In his first season, Lucho led the team to a European treble winning the Champions League, La Liga and Copa Del Rey trophies. He almost got all six of the possible trophies in that season as well. In 2016, he won La Liga and the Copa Del Rey to complete a second successive domestic double. However, this season wasn't as bright. The team finished 2nd in La Liga to rivals Real Madrid and lost in the quarterfinals of the Champions League to Juventus. Overall, it was a toguh sight for the Barca fans to see their team struggle.
Despite the rough patch to end his Barca tenure, Lucho will always be loved by Barca fans. He did many great things as a player and as a manager. However, the hiatus could be the best decision for him and the club. Even though he's leaving, President Josep Maria Bartomeu has said that Luis Enrique is always welcome at Barca and wouldn't mind him becoming the manager once again.
"Luis Enrique has done a very good job and we are very grateful. The door is always open for him to return when he wants. He has been a successful manager".
Overall, it is sad to see Lucho leave like this, but sending him out with a trophy was a very nice thing for him and the team. As the team looks forward, Ernesto Valverde has a lot of work to do so that Barca can restore themselves among Europe's best teams next season. We will see how the former Athletic Club manger adjusts to coaching one of the biggest clubs in the world.