FC Barcelona transfer rumour update – Nelson Semedo and Jordi Masip
Barcelona will not renew Jordi Masip's contract, to allow him to leave for free
Masip to go https://t.co/FVF194Vvnf

— SPORT English (@Sport_EN) May 11, 2017

Jordi Masip had never been a promising player. He could do the job when called upon, but nothing more. The club promoted him to the 'B' team when he was 20, an age where some players get a senior international call-up.
Masip then got another promotion, this time to the first-team. But he has never performed brilliantly. Mostly, the games he got were noncompetitive and he didn't have to do anything. But what chance would Masip have stood against the likes of Claudio Bravo and Marc-Andre ter Stegen.
At the end of this season, Masip's contract is going to expire. It is highly likely that Robert Fernandez will not opt to renew his deal. He is a deadweight and is taking up squad space. Currently, he does not stand a chance against ter Stegen and Netherlands international Jasper Cillessen.
Reportedly, Red Bulls Salzburg want to sign him. The Austrian side is coached by former Blaugrana man Oscar Garcia and is a better platform for Masip to showcase his talents than the Camp Nou.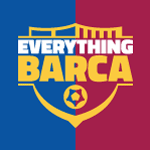 Want your voice heard? Join the Everything Barca team!
Write for us!
Barcelona and Manchester City to fight over Nelson Semedo in the summer
Barça and City tracking Semedo https://t.co/amR4SoSssq

— SPORT English (@Sport_EN) May 11, 2017

The Hector Bellerin deal has always been an iffy deal. The transfer has many complications. Despite recent events at the Emirates being in Barcelona's favour, there are still may blockades to the deal going through.


In case the Bellerin transfer does not take place, Robert Fernandez is preparing a bid for an equally talented alternative, Nelson Semedo of Benfica. Semedo has been tracked by Robert's scouting team for a long time. But Robert never seriously considered a bid for him as there were many options at hand, with Bellerin being the most prominent.

Now, the transfer may become a reality. But Robert Fernandez is facing competition from Manchester City's Txixi Bergiristan. Former Barcelona man and current sporting director of City, Bergiristan shares a cordial relationship with Luis Filipe Vieira. They were reportedly seen together in City's Champions League tie against Monaco.

Robert Fernandez needs to make up his mind quickly. If he wants to go for Bellerin, he needs to begin negotiations now and if he wants to sign Semedo, his team needs to begin talks with Semedo's agents.

The full-back signing is a necessity and cannot be delayed. Although the management feel Hector Bellerin is the best option, Nelson Semedo is also up there with the most promising full-backs in the world.