Aleñá and Co.: 5 Barcelona players who should be out on loan
Barcelona B are not up to the standards for proper youth development
Carles Aleñá, Riqui Puig, Álex Collado, Abel Ruiz and Moussa Wagué are some of the best young players in Europe. They are talented, and have huge potential. But Barcelona are not properly facilitating their development.
Riqui Puig has outgrown Barça B. He has spent time with the first-team squad in pre-season, drawing praise from the likes of Pep Guardiola. Yet, he plays in Segunda División B against players who are simply not good enough.
He deserved a call-up to the first-team squad last summer, but did not get it due to the signing of Frenkie de Jong. It was a good decision not to call him up, as he would not get any playing time due to the overcrowding of the midfield.
But it was a not a good decision to keep him at Barça B. He should have been sent out on loan, preferably to the Netherlands. Many La Liga clubs would also have been too happy to take him on loan, like Eibar did with Marc Cucurella.
Álex Collado has been making waves with Barça B this season. He scored an absolutely fantastic solo goal against Atlético Levante, which led to calls for a promotion to the first-team squad. But given his performances, he shouldn't be playing in the third division at all.
At the beginning of the season, Barça should have loaned out Collado. If a top-flight club didn't come in for him, at least a Segunda División club would have agreed to give him some regular minutes in a competitive environment against decent players.
Moussa Wagué is another player who started his Barça career with a bang, despite facing a setback in the form of registration issues. His debut for the B team came very late, but the Senegal international still earned himself a call-up to the first-team squad.
But Valverde is yet to give him an appearance this season. With Nélson Semedo excelling and Sergi Roberto an able backup, there was no reason for the Basque coach to take risks, especially with recent results.
But knowing the situation in the squad, Barça should have allowed the 21-year old right-back to go out on loan to get some playing time. He would have fit in perfectly for any Dutch club, with the Eredivisie providing the best platform for young players to develop.
Sergi Palencia, Marc Cucurella and Álex Grimaldo were full-backs who didn't get their due and had to eventually leave the club. Neither Dani Morer nor Moussa Wagué deserve that kind of fate. Wagué needs to get minutes immediately, at Barça or elsewhere.
Abel Ruiz is a player whose development has been negatively affected by staying at Barça B. He has failed to find the back of the net on a regular basis under Xavi García Pimienta, and and has regularly struggled with injuries.
The 19-year old Spain youth international made the headlines with his prolific goalscoring in the UEFA Youth League, but failed to follow that up with consistent performances. This season, things are starting to change as Ruiz has got off to a good start.
But Barça shouldn't have left it this late. Ruiz is one of the most talented players in his generation, and should have been loaned out much earlier. This season could be the big one for the youngster, but he needs to go out on loan next summer.
Then comes the unique and interesting case of Carles Aleñá. The midfielder's call-up was left very late by Barça, after the La Masia graduate had racked up 18 goals and 14 assists in 89 appearances in all competitions for Barça B.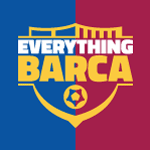 Want your voice heard? Join the Everything Barca team!
Write for us!
Aleñá made regular appearances off the bench last season, and was one of the players to watch in pre-season. But since the season opener against Athletic Bilbao, the 21-year old playmaker is yet to make a single appearance.
Valverde's commitment to the development of €75 million signing Frenkie de Jong has led him to sideline a lot of senior players. Aleñá never really stood a chance. Considering this, it was a very poor decision to keep him around.
There were a lot of clubs who openly expressed interest in signing Aleñá, especially Real Betis. But Barça made it clear that the youngster was unavailable for loan, instead keeping him on the bench and often out of the matchday squads.
Aleñá is a gifted player. Some of the excitement that had built up about his emergence died out as he continued plying his trade for Barça B. But that does not demean his talent and his potential, both of which remain at a very high level.
He needs to play day-in-day-out. If Barça cannot provide that, Aleñá should not be at the club. In January, Barça need to actively get into the loan market for its young players. They are not doing themselves any favours by staying at their boyhood club.